FOR IMMEDIATE RELEASE –Baltimore, Maryland - October 20, 2017
Benjamin C. Few III Elected President of the Society of Risk Management Consultants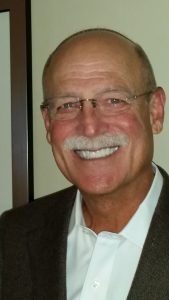 At the recent annual meeting of the Society of Risk Management Consultants (SRMC) held in Baltimore, Maryland, Mr. Benjamin C. Few III, ARM, ARM-P, AAI, President and founder of Ben Few & Company, Inc. was elected to the position of President. Mr. Few began his career with United States Fidelity & Guaranty Company in 1974 and founded a successful independent insurance agency in 1979, specializing in large commercial accounts. On September 1, 1993, he saw a true need and made the move from the retail side of the insurance industry into fee based risk management consulting services, and launched his own company. Mr. Few attended Florida Southern College from 1970 to 1974 and graduated with a Bachelor of Science in Business Administration. In addition to the various educational requirements necessary to obtain proper industry licensing, he received the Associate in Risk Management professional designation and the Associate in Risk Management for Public Entities professional designation from the Insurance Institute of America.
SRMC also elected Mr. Christopher J. Franki, CPCU, ARM, President and Principal Consultant of Insurance Buyers' Council, Baltimore, MD as President-Elect; and Mr. Christopher B. Moss, CPCU, AIC, ARM, President and Principal Adviser of Compass Risk Services LLC, Frisco, TX as Secretary. Mr. Joe C. Underwood, CPCU, ARM, ARM-E, Principal at Albert Risk Management Consultants, Needham, MA, continues as Treasurer; and Mr. David L. Stegall, CPCU, ARM, ARe, RPA, Principal Consultant at Risk Consulting & Expert Services, Birmingham, AL will serve as Immediate Past President.
SRMC also elected four (4) new members to the Board of Directors: Mr. Roy M. Ivins, President of RMI Associates, LLC. in Woodbridge, CT; Mr. Arthur J. Proulx, President of Blades, Crout & Proulx LLC in Somervill, NJ; Dr. Andrew D. Banasiewicz, President of Erudite Analytics in Bristol, RI and Mr. Joe L. Williams, Partner of Pozmantier Williams in Houston, TX.
Other members continuing on the Board of Directors are: Ms. Joy Gänder of Gander Consulting Group LLC in Madison, WI; Mr. Robert Duty of Charles Taylor Risk Services in Dallas, TX; Mr. Robert Bernens of CORE Risk Services in Oldenburg, IN; Mr. James R. Mahurin of James Mahurin Consulting in Franklin, TN.
The Society of Risk Management Consultants is an international organization of professionals engaged in risk management and insurance consulting. SRMC Members serve their clients and the public through research, education, exchange of information and the promotion of professional and ethical guidelines. SRMC Members are compensated exclusively by their clients on a fee-for-service basis and are held to rigid standards of education, experience, professionalism and code of ethics. More information can be found at our website www.srmcsociety.org.