Boston hosts Fall 2019 Conference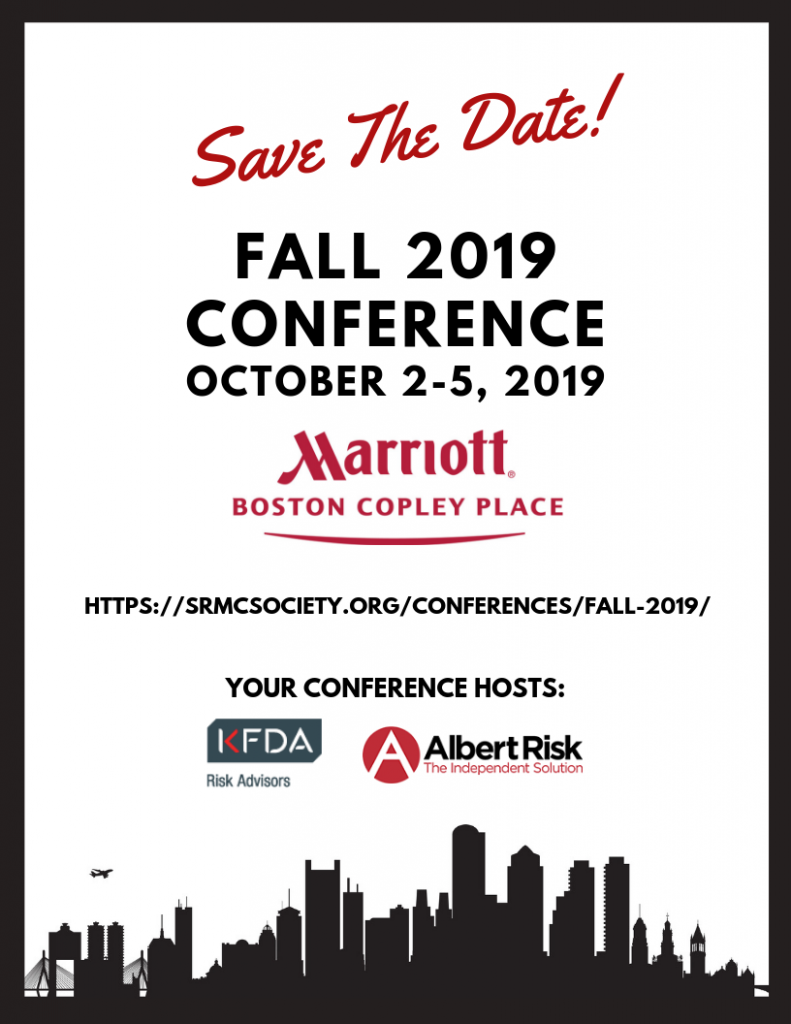 Chicago Hosts Spring 2019 Conference
We are looking forward to welcoming you to the
SPRING 2019 CONFERENCE - APRIL 4-6, 2019
Gander Consulting Group, LLC is excited and proud to host the
Spring 2019 Conference for the Society of Risk Management Consultants!
Our Host City:

Our Host Hotel: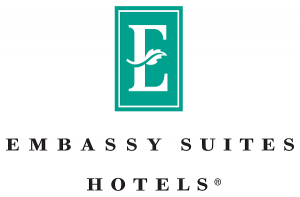 Downtown Chicago
600 N. State Street, Chicago, IL 60654
---
Visit our conference page for registration and details about the Spring 2019 Conference.
Christopher Franki Elected SRMC President
FOR IMMEDIATE RELEASE
Christopher Franki Elected President of the Society Of Risk Management Consultants
AUSTIN, TX – NOVEMBER 5, 2018 – At the fall annual meeting of the Society of Risk Management Consultants (SRMC) held in Austin, Texas, Mr. Christopher Franki, CPCU, ARM, President and Principal Consultant of Insurance Buyers' Council, Inc. ("IBC"), Baltimore, MD was elected to the office of President. Mr. Franki received his Bachelor of Business Administration degree with a concentration in Finance from Loyola University in Baltimore. Upon graduation, he entered the insurance industry. Mr. Franki was employed by Hartford Insurance Group. After completing a structured on-the-job training program, he was assigned to the Baltimore Regional Office as a Commercial Package Underwriter. Mr. Franki joined IBC in 1987 as a Principal Consultant, and later became president in 2016. Mr. Franki works with public, non-profit and corporate clients with a focus in the real estate and construction areas. Mr. Franki obtained the designations of Chartered Property and Casualty Underwriter (CPCU) and Associate in Risk Management (ARM).
SRMC also elected Mr. Joe C. Underwood, CPCU, ARM-E, Principal at Albert Risk Management Consultants, Needham, MA as President-Elect (after serving two-years as the Society's Treasurer); and Mr. Roy M. Ivins, President of RMI Associates, LLC. in Woodbridge, CT as Treasurer.
Mr. Benjamin C. Few III, ARM, ARM-P, AAI, President and founder of Ben Few & Company, Inc. will continue to serve on the board in the role of Immediate Past President; and Mr. Christopher B. Moss, CPCU, AIC, ARM, President and Principal Consultant of Compass Risk Services LLC, Frisco, TX, continues as Secretary.
SRMC also elected two (2) new members and re-elected two (2) members to the Board of Directors: Ms. Joy Gänder of Gander Consulting Group LLC in Madison, WI; Mr. James R. Mahurin of Franklin, TN; Ms. Lori Ussery of Sigma Actuarial Consulting Group in Brentwood, TN; and Mr. Mark Di Nola, ARM of RyeRisk Consulting LLC in Manchester, NH. Due to the election of Mr. Ivins to the position of Treasurer, the board appointed Mr. David Stegall, CPCU, ARM, ARe, RPA, to fill the unexpired term of Mr. Ivins.
Other members continuing to serve on the Board of Directors will be: Mr. Arthur J. Proulx, President of Blades, Crout & Proulx LLC in Branchburg, NJ; Dr. Andrew D. Banasiewicz, President of Erudite Analytics in Bristol, RI and Mr. Joe L. Williams, Partner of PozmantierWilliams in Houston, TX.
The Society of Risk Management Consultants is an international organization of professionals engaged in risk management and insurance consulting. SRMC Members serve their clients and the public through research, education, exchange of information and the promotion of professional and ethical guidelines. SRMC Members are compensated exclusively by their clients on a fee-for-service basis and are held to rigid standards of education, experience, professionalism and code of ethics. More information can be found at our website https://www.srmcsociety.org.
For more information contact:
James Nunn
Administrative Assistant
Society of Risk Management Consultants
www.srmcsociety.org